Scuba diving in India is still at a nascent stage. This is mostly because only a small percentage of Indians have taken that giant leap and joined the dive club. That said, most non-divers are as intrigued by the underwater world. As a scuba diver, you have definitely been asked some, or most, of these questions: What does scuba mean? Do you breathe oxygen underwater? Are corals as colorful in reality as they are in pictures? Have they really found the lost city of Dwarka, and can you dive there?
You can find the answer to all these questions here, along with some more fun facts about scuba diving in India. Also we have interesting tidbits about diving in general, which you may not have known.
Scuba is an acronym.
It stands for 'self-contained underwater breathing apparatus'.
In 1943, the first scuba gear was invented.
By Jacques Cousteau. It was called Aqua Lung. Currently, one of the top scuba diving equipment companies in the world.
Divers breathe compressed air underwater.
No, not oxygen. In fact, breathing oxygen under pressure is toxic. The scuba diving cylinder contains the normal air you breathe on land, which is 79% nitrogen and 21% oxygen.

Colors fade underwater.
This is because water absorbs light. Water absorbs different wavelengths of light to different degrees. The first to fade is red. Next to follow is orange, then yellow… This is why your blood looks greenish-black underwater. It is also why corals don't appear as colorful as they are in pictures. Well, until you point the light from your dive torch at them.
Only 5% of the oceans have been explored.
The final frontier is not just space, but also our own oceans. Approximately 95% of the world's oceans still remains a mystery to us.
The Challenger Deep in the Mariana Trench is the deepest point in the ocean.
It is about 10,944 metres below sea level. No chance of scuba diving there. But it was first explored in 1960 by Jacques Piccard and Don Walsh.
The world's deepest scuba dive is at 332.35 metres.
Or 1,090 feet and 4.5 inches to be exact. Ahmed Gabr broke the Guinness World Record for the deepest scuba dive in 2014. Then 41-year-old, he set this world record in the Red Sea, off the coast of Dahab, Egypt.

For scuba diving in India, only a fraction of our 7,500-kilometre coastline has been explored.
The Andamans and Lakshadweep are two of the best-known destinations for scuba diving in India. But there's also good diving in Goa, Netrani, Pondicherry, Chennai, Rameshwaram…
Ever since marine scientists discovered archaeological remains underwater, off the Gulf of Khambhat, on the west coast of India. Rumor has it that the discovery might change history as we know it. And that the remains lying underwater here are allegedly 9,000 years old.
You can begin your scuba training at age 10.
The PADI Junior Open Water Diver certification allows young divers to dive with a PADI professional or certified parent or guardian to the depth of 12 metres.
Courtesy – http://divezone.net/blog/why-you-will-love-diving-in-the-maldives.htm
Maldives features some of the most exquisite marine environments on Earth. Laden with coral reefs and sandy atolls, there is every reason to go on a diving trip to the Maldives.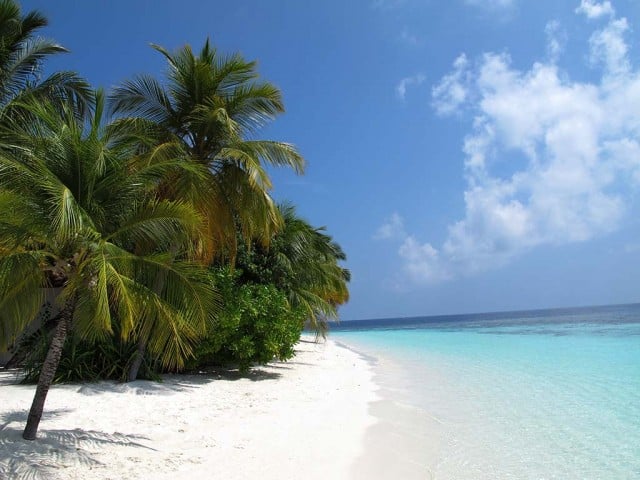 Witnessing the underwater realm of this remote location is a once-in-a-lifetime experience.
The fish species are diverse and coloured in every spectrum. Striped or spotted, there are also many other sea creatures to look out for.
Underwater sea life
The underwater ecology of the Maldives is tremendous. Host to manta, marble and eagle rays, the sea is alive with peaceful sharks of many kinds. Grey reef, nurse and whale are just a few of sharks types that Scuba Divers have the chance to see when diving in the Maldives.
On the seafloor, unique crustaceans and molluscs offer a spectacle of their own: colorful nudibranchs, crabs and shrimps can be spotted in every dive.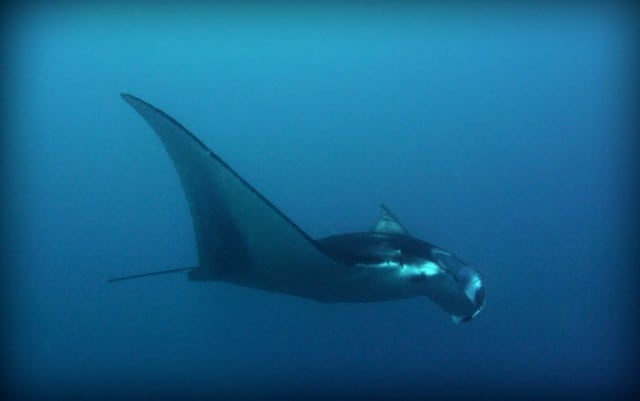 For divers of any level, whether beginner or expert, it is possible to enjoy a holiday in Maldives from an underwater perspective that is second to none.
Liveaboard in the Maldives
Taking a liveaboard trip in the Maldives can fill the mind with beautiful images. Surrounded by quick-moving schools of fish, a feeling of awe is apparent as you immerse yourself in the turquoise waters.
From the north to the south of the atolls, a liveaboard itinerary can provide divers with convenience and comfortable luxury. Enjoy a relaxed trip among the best diving spot in the Maldives.
Your next destination
When booking a vacation in the Maldives, it is best to travel light, and arrange appropriate dive and travel insurance ahead of time. A valid passport is also required for entry into the country.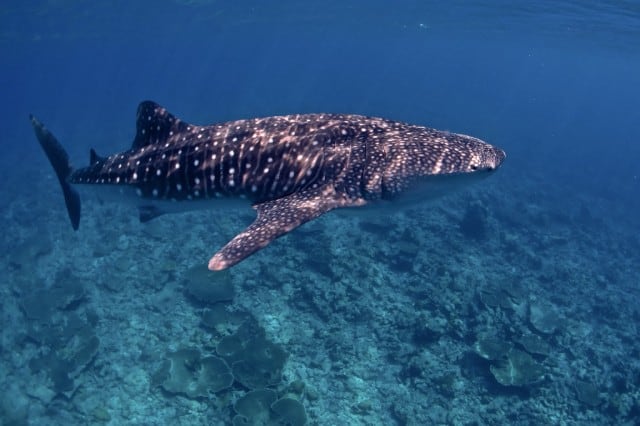 Maldives is a popular dive destination and attracts Scuba Divers from all over the world. As remote as it may seem, its international airport connects with flights from Europe, US, and Asia on a regular basis. Domestic flights are also scheduled and are a reliable means of transferring divers to their next adventure.
This guest post has been writtent by Sandro LONARDI on http://divezone.net/blog/
As promised here is a write-up on drift diving speciality. This will be available on the Maldives Trip and it highly recommended as Maldives is one of the best places to enjoy drift diving.
If until now your experience has been that current are something you fight to swim against; drift diving will give you a whole new perspective. Drift diving grew out of the philosophy, "if you can't beat them,join them" and is the prevailing practice in many areas with nearly continuous strong currents.
Drift diving can give you a real adrenaline pump. At some drift dive sites,the current rips you along far faster than you could swim, or even cruise with a DPV (Dive Propulsion Vehicle), sailing you along effortlessly. Some divers compare drift diving in clear water to hand gliding or horizontal sky diving but no airplane needed and you don't have to worry about your chute opening.
Advantages of Drift Diving
Drift diving usually requires little effort. During the dive, you just go along for the ride, buzzing through the scenery with the current "swimming " for you.
Drift diving opens up dive sites that are nearly impossible to visit any other way. In particular, rivers and some reefs are constantly in strong current that precludes non drift dive techniques.
Since you are floating along in the current, you cover more area and see more on a drift dive.
Many types of drift diving relieve you of having to return to or look for a specific exit point. The boat travels with you.
All you have to do right now is contact us and book for your drift diving speciality for the Maldives Dive Trip happening this month. Don't miss out on a great oppurtunity!!
Bangalore Dive Club together with Planet Scuba India has once again managed to take dive trips to a whole new level. The Nethrani dive trip saw a unprecendented 40 divers from India descending on Murdeshwar's shores. It was a huge number of people and it was a show of strength from the divers.
Nethrani was closed to diving after an incident involving  the arrest of some divers. This happened post 26/11 when security was a knee jerk reaction to the terror incident in Mumbai. After numerous efforts by PSI and the local diving community, Nethrani finally got approved for scuba diving.
Divers were all in high spirits waiting to begin their adventure in these "forbidden" waters as such. There was a high level of camaraderie and anticipation in the air. Even though visibility on the first day was poor due to  heavy rains the night before the marine life underwater more than made up for it. Huge lobsters, cuttlefish, moray eels and many more varieties of fish kept the divers completely entertained. It truly was a fantastic dive experience.
There were press involved in this dive trip as well. They got a taste of what scuba diving is all about. The one thing that struck both press and divers is the extensive damage that has been done to the marine environment due to excessive fishing. There was mutual concensus that something had to be done to curb discriminatory practices of fishing and some sort of basic education needs to be imparted to the fishermen on what to fish and how to do it the right way without destroying the environment in which they too are dependent on.
All in all, it was a fantastic 3 days of diving and everyone had a good time. Here's hoping that Nethrani becomes the diving paradise that it is in good time.
The next PADI OWD course will be held on the 23rd Oct 2009.  This should line up nicely if you want to join us for the Nethrani Trip. Once you get your classroom sessions out of the way you will be ready to get your open water dives done and get fully certified. Don't miss out on this great oppurtunity.